15% off! Coca Supreme Buffet Steamboat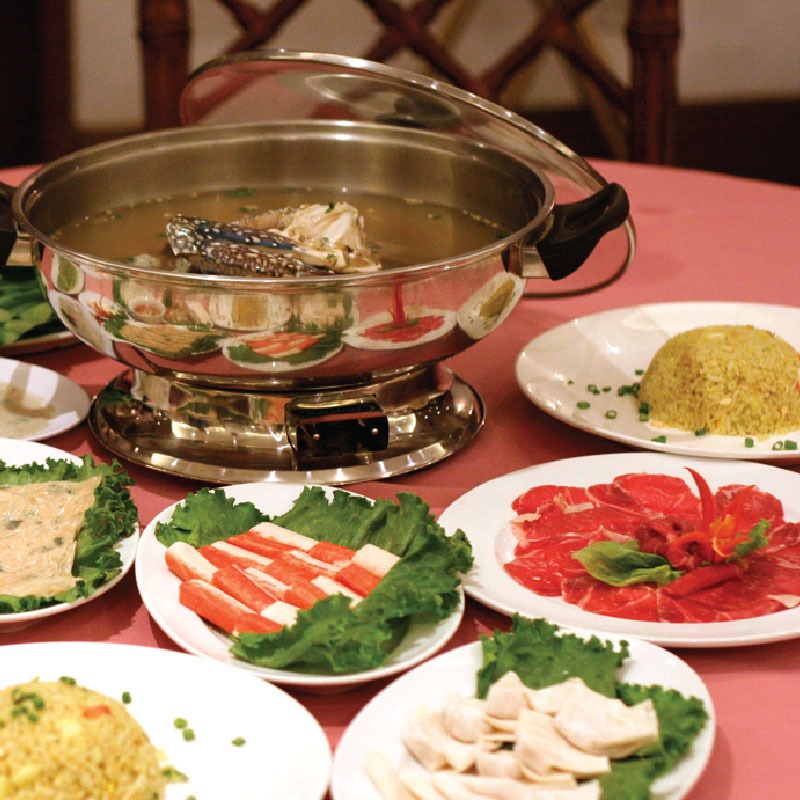 SUPREME BUFFET MENU
HOT:
Coca Fried Rice or Plain Rice
BROTH:
BUFFET:
Banana Prawn
Brown Cuttlefish
Fresh Squid
Fresh Mussel
Fresh Flower Crab
Chicken Fillet
New Zealand Sirloin
Bean Curd
Bean Curd Stick
Bean Curd With Chicken
Fish Ball
Crab Stick
House Fish Glue
Homemade Wanton
Homemade Dumpling
Agalic Fungus
Abalone Mushroom
Chinese Cabbage
Taiwanese Cabbage
Young Corn
Spinach
Spring Onion
Celery
Silver Noodle
Green Noodle
Reservation/ Inquiry:
Call - Coca Restaurant: 082-532 222 etx. 8842 or
WhatsApp 014-681 0585 (Douglas) / email douglas@rmh.my
e-Voucher (available in My Booking section from the app) is required to show to F&B outlets staff upon redemption
Dine-in only.
Sharing not allowed.
Prices displayed inclusive of 0% SST. No service charge.